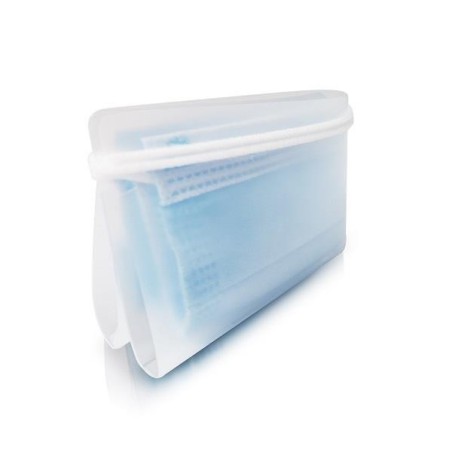  
Guarda Máscaras
Mask mask in PP 300 microns. Transport your mask in a safe and hygienic manner.
Attention! Disinfect with 70% alcohol before first use.
Size: 19.5 x 12.5 cm
Sold in Pack of 10 units
Delivery included
Mask not included
We deliver throughout the country. Get to know more about the terms of delivery and our return policy.
Made of plastic material to facilitate cleaning, the mask guard has the perfect shape and folds so you can store your mask without the risk of touching the protective part. Just using the rubber bands and the mold just fold, hold and you will be ready to store. Protect your health and that of those around you.
No customer reviews for the moment.
2 other products in the same category: